LOLA Percussion
︎︎︎Album cover art and layout
︎︎︎Social media contents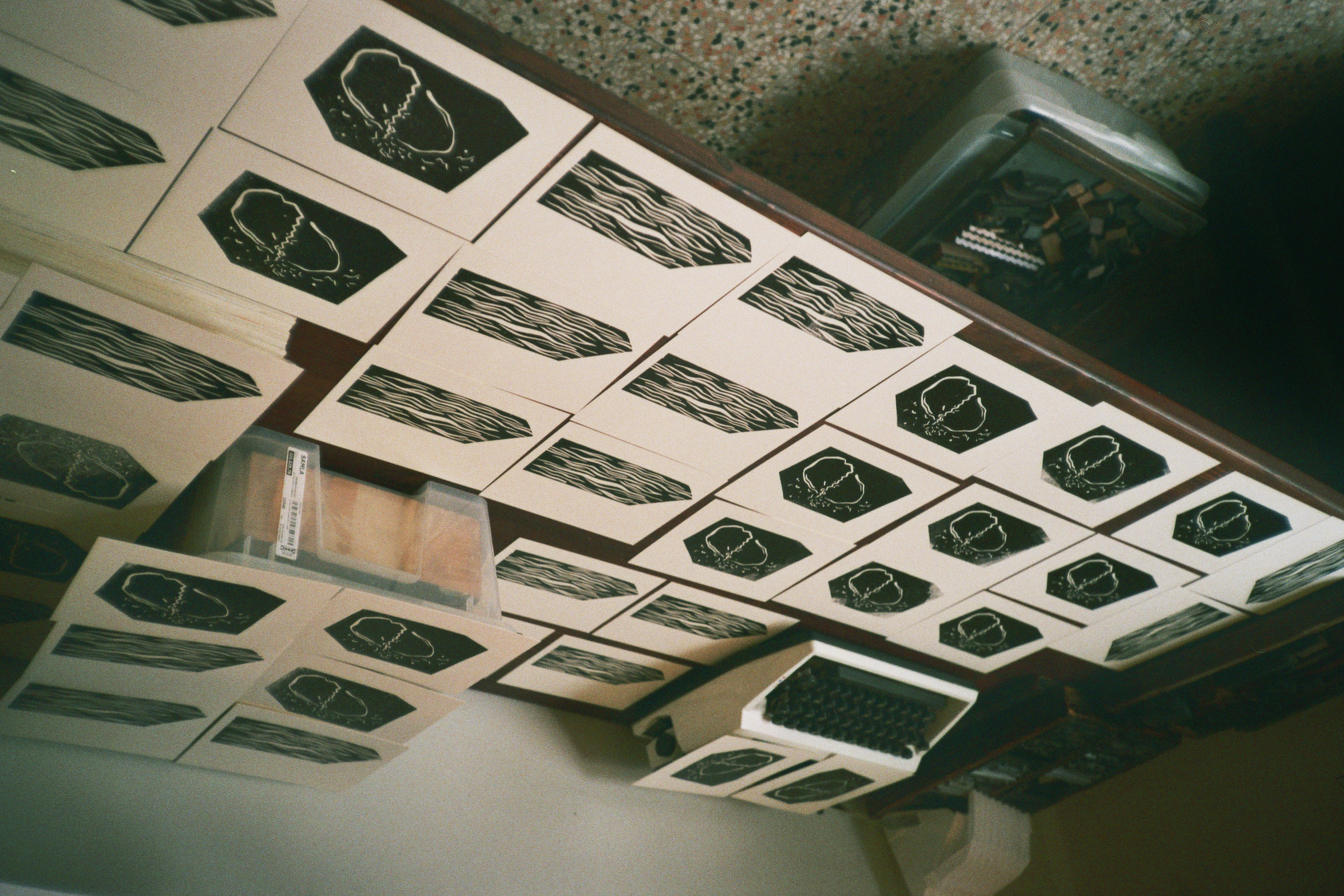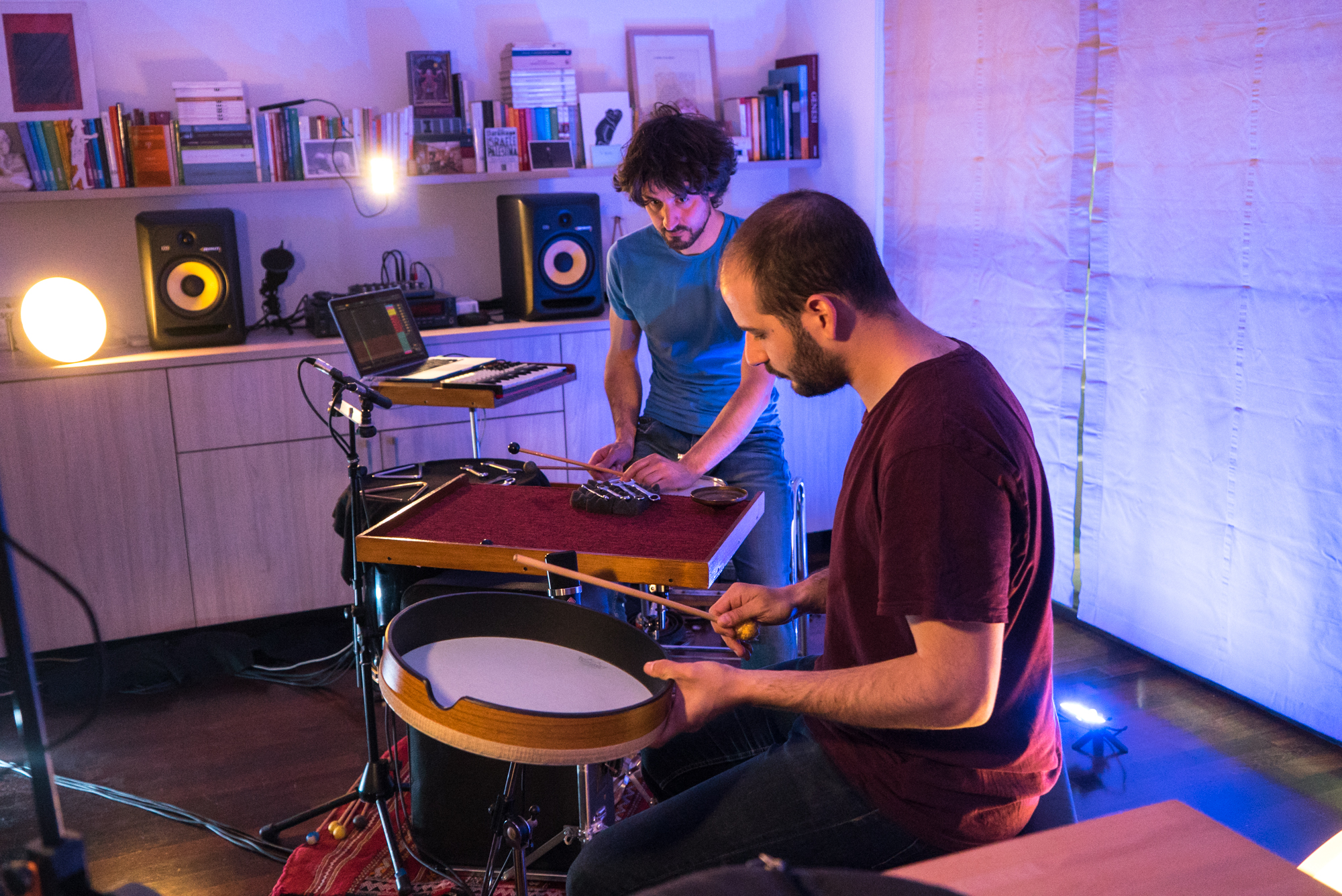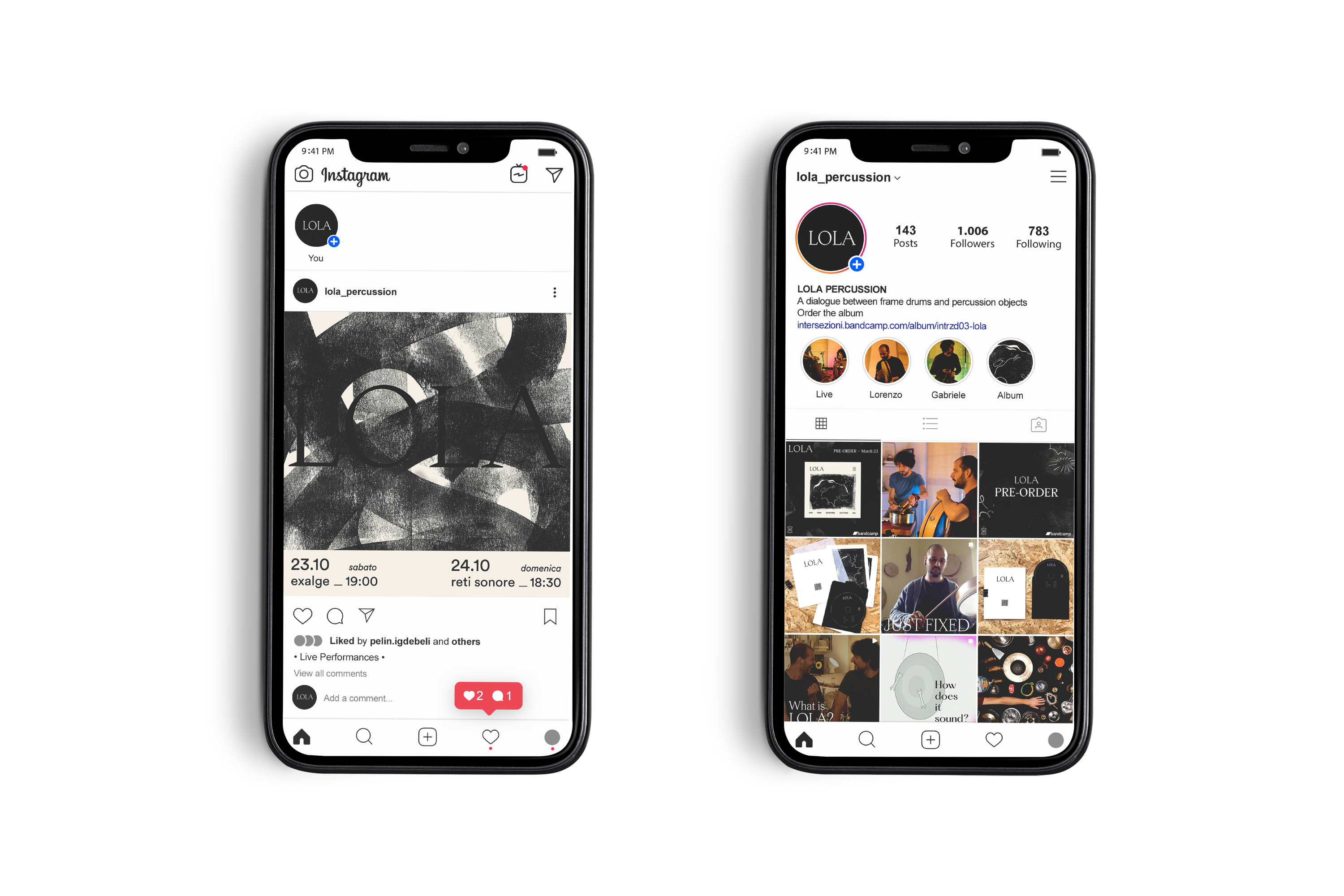 LOLA is a percussion duo in which frame drums and unusual percussion objects create a dialogue and continues with a deep exploration on percussion world.
For their first album, I created a limited edition booklet which contains six linocut prints together with the CD.
The images were created by listening the pieces and sketching my visual interpretations.
Their remix album art is a distortion of the original print.
LOLA
︎